Furniture Designer/Artisan
Scott Johnston

818-708-3744
CUSTOM FURNITURE DETAILS

Paying Meticulous Attention to Detail Produces Successful Custom Furniture Projects
Details are the distinguishing expressions of vision
Details are the subtleties of a line
Details are the balance and flow of creativity
Details are the development of Fine Custom Furniture Design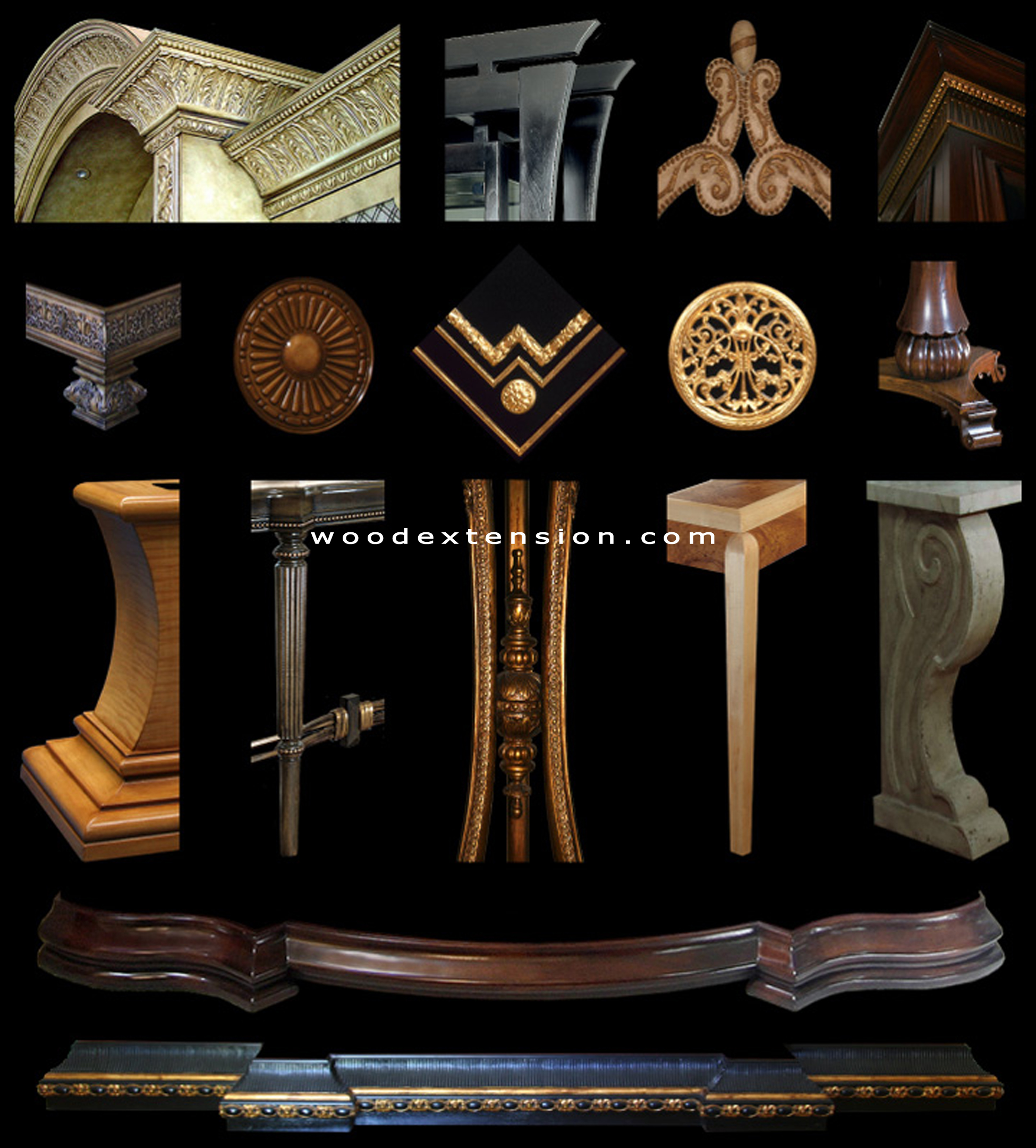 Custom Furniture Design Process

Developing a good verbal relationship with your professional furniture craftsman omits timely and costly errors. Here is a brief to guide you through the design, consultation and fabrication process of a custom furniture project. It is also customary to be charged a fee for design and consultation. This fee could be applied to the fabrication of the project.

The skill of communication is the Key! A knowledgeable furniture craftsman will ask poignant questions to discover your personal taste in style, shape, color, likes and dislikes, etc. A photo of the room is helpful so they may see the room as you do. There are numerous details that they will sort through to find what is important to you for your custom-made furnishings.

Going through this demanding exercise of details with your craftsman may seem tedious, however, putting cost and design in line and up front will leave less to chance. Assumptions can lead to expensive mistakes.

The approval of defined furniture details are transformed to shop drawings. If changes and/or modifications, thereafter, are to be made, they must be in writing to avoid any miscommunication or misinterpretation. Also, progression photos should be offered as the furniture project proceeds.

Communication ensures a pleasant experience in a successful custom-made furniture project.
Custom Furniture Information and Terminology
DESIGN CRITERIA
SIZE: Width, Height, Depth, Shape
STYLES: Old World, Traditional, Italian, French, English, Asian, Contemporary
FUNCTION: What do you want from the piece; Storage, Display or Concealing your items. Does the piece need to be a focal point or blend into its surroundings
MATERIALS
WOODS: Solids, Plywood, MDF, Veneers domestic & exotic, their grain cuts - plain slice, rotary rift, burls, etc. Each wood type has its own natural characteristics
METALS: Brass, Copper, Iron, Steel
STONE: Marble, Granite, Synthetic
GLASS: Standard, Cast, Pillow, Curved, Etched, Laminated Tints, Edge detail, etc.
MOULDING: Crown, Waist, Base, Frieze, Chair, Panel Rabbet, Fluting, Reeding, Turnings, Columns, Pilaster, Capitals, Corbels, Plinth blocks, etc.
ORNAMENTATION: Composition, Embossed, Metal, Carving, Coining, Ribbons, Acanthus Leaf, Cartouches, Drops, Medallions, etc.
LIGHTING: Incandescent, Fluorescent, Halogen, Fiber Optics
CONSTRUCTION
JOINERY: Butt, Rabbet, Dovetail, Dado, Mortise & Tenon, Doweled, Miter, etc.
DOORS & DRAWERS: Raised or Recessed Panels, Flat, Curved
DOOR OPERATION: Doors Inset, Lipped, 1/2 or Full Overlay Hinges that Lift Up/Down, Bi-Fold, Slide, Pocket, Decorative, Concealed, etc.
DRAWER OPERATION: Slides, Wood Runners, Steel with Nylon Wheels, Steel Ball Bearings, Glides, Side or Under Mount
FINISHES
TOP COATS: Wax, Shellac, Varnishes, Polyurethane, Polyesters, Lacquer, etc.
PAINT & STAIN: Oil, Latex, Tints, Danish Oil, UTC Colors, Gels, Aniline & Water Base Dyes
FAUX: Graining, Crackles, Textured, Ragged, Hand Rubbed, etc.
METALLIC: Gold, Silver and Copper Leafing, Liquid Metal, Power Coating & Patinas
Custom Furniture Finishes
A color sample shall be provided to the finisher to be reproduced and charges may accrue based on time and material. Most often, a color board is provided showing up to 3 hue variations. The approved color sample should be signed, dated and returned before proceeding with the color finishing stage of each custom furniture project.